Mike Campbell's industry knowledge and networks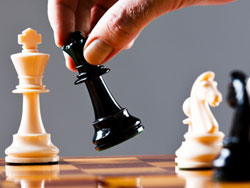 allows him to identify, research and approach potential M&A opportunities on behalf of clients. Campbell Ventures has partnered with Corbett Keeling an independent corporate finance firm based in the City of London to assist in the sale and acquisition of clients' businesses. Corbett Keeling Limited is regulated and authorised by the FCA and has been providing corporate finance advice on the sale and exits of businesses, MBOs, MBIs, raising finance, disposals and acquisitions for over 20 years. In partnership with Corbett Keeling, Campbell Ventures provides brokering and corporate finance services to our clients who want to sell or buy assets.
Our services include:
M&A target research and assessments
Due diligence services:

Commercial
 Market
 Technology
Operations
Management
Identification of potential buyers
Post deal integration and performance improvement
Management team capability assessment and recruitment
Campbell Ventures is working with an increasing number of ambitious high-growth Chinese companies who are seeking Western businesses to acquire and companies to partner with in Europe. This provides us with a unique channel of potential Chinese buyers and partners for Western businesses. See www.china-business-experts.com.
Please contact Mike Campbell to discuss your business's M&A and/or interests in China. Email Mike on mike@campbell-ventures.com or call him directly on +44 7771 615641. All enquiries will be handled in strict confidence.