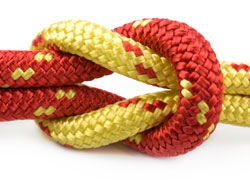 We identify and assess the capabilities of potential business partners to facilitate and structure effective partnerships and alliances. Campbell Ventures operates across international borders but is particularly experienced in creating partnerships between Western and Chinese businesses. See www.china-business-experts.com. We have completed many projects in this area which typically fall within the following categories:
Joint ventures
Strategic alliances
Technology transfers
Sales and distribution partnerships
Joint R&D and product development partnerships
Outsourced manufacturing and take-off agreements
Material sourcing and supply chain partnerships
In the case of identifying a suitable foreign partner we prepare a series of 'ideal partner profiles' to test your strategy and operational plan. Not until we have fully explored all options, and have developed a number of ideal partner profiles, do we start researching into potential partners and approaching them.
Using a number of proprietary databases and industry contacts we create a long list (up to 50 companies) of potential partners/ acquisition targets. These targets are then discussed in detail with the client and distilled down to a short-list of five companies. Each short- listed company is then approached individually (initially without mentioning the client's name) to explore partnership opportunities. Negotiations, due diligence and the structuring of a partnership agreement follow. In most cases, the client is able to select the best potential deal from a number of the well matched and researched short-listed partners.
Please contact Mike Campbell, to discuss your business's international partnership or expansion plans on mike@campbell-ventures.com or call him directly on +44 7771 615641. All enquiries will be handled in strict confidence.