Mike Campbell BEng(Hons) MBA – Founder & Managing Director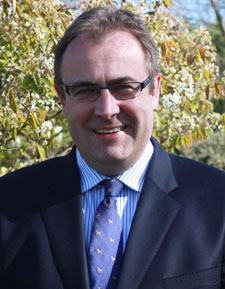 Mike is a professional interim Director who specialises in the delivery of transformational change, turnaround and performance improvement projects to SMEs, large privately owned businesses and publicly listed FTSE 100 plcs. He has completely restructured organisations, implemented profit improvement initiatives and driven operational efficiency programmes across a range of industry sectors including consultancy firms in the construction and transport infrastructure sectors, B2B service based businesses, engineering firms, electronic technology companies  and IT service businesses.
Prior to Mike's professional interim management career he was Managing Director of Ferranti Capital. Ferranti invested in under performing and distressed businesses, Mike was responsible for generating investment deal flow, conducting pre-investment due diligence and managing the performance improvement/ turnarounds of the firm's portfolio companies. Many of the businesses that Ferranti acquired were sold to ambitious high growth Chinese companies seeking to establish their first overseas operations.
Mike graduated with an Honours degree in Electronic Engineering and holds an MBA from Kingston University.