Improving the Performance of Your Business
Campbell Ventures is led by Mike Campbell a professional interim Director experienced in improving the performance of businesses, and facilitating the turnaround of organisations. Mike primarily works with the management teams of consultancy businesses in construction and infrastructure, B2B services, transport infrastructure, engineering, IT services and technology sectors. Clients typically range from privately owned small and medium sized companies, to large multi-international publicly quoted  FTSE 100 plcs. Mike has delivered a number of performance improvement assignments for high profile businesses. We create shareholder value and  accelerate the growth of our clients' businesses by:
As an interim Director Mike is experienced in analysing the performance of a business and then designing and successfully delivering a transformational change programme to improve the profitability and operational efficiency of the company.
Mike's ethos is simple – Campbell Ventures provides a high quality focused service entirely structured around the requirements of the client, to significantly add shareholder value, reduce risk and accelerate the growth of their businesses. Mike aims to delight and excite his clients by unlocking the full 'untapped' potential from their businesses.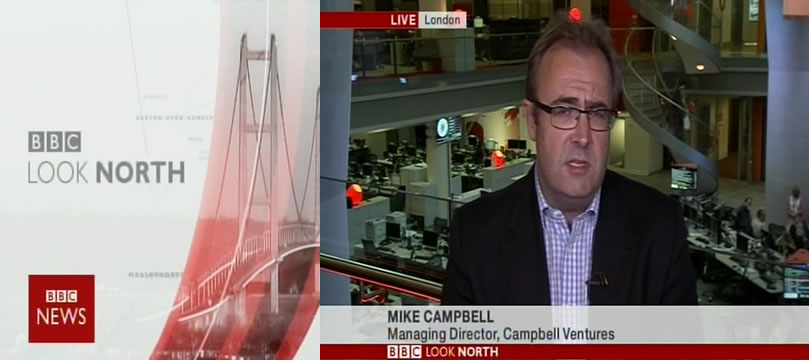 Mike Campbell  Interviewed by BBC News Regarding
Smith & Nephew plc's Expansion into China.